Title: Save His Calm (Mike Vass)
Release date: April 2019
Original songs composed and performed by Mike Vass.
Title: The Four Pillars (Mike Vass)
Release date: October 2018
Newly Commissioned by the Scots Fiddle Festival and supported by the National Lottery through Creative Scotland's Open Project Fund, The Four Pillars is a multi-media experience and musical suite from Scottish musician Mike Vass. Based on the four major tune types of the Scottish fiddle tradition – the slow air, the march, the strathspey and the reel – Mike's piece captures the grandeur of Scottish fiddle music
Title: Notes from the Boat (Mike Vass)
Release date: July 2018
Some of Scotland's finest musicians headed to a floating recording studio last year to perform the beguiling music of award-winning Scottish composer and fiddler Mike Vass, the master musician renowned for innovative projects, maritime adventures and intriguing instrumental releases.
This wonderfully warm and mellow recording see Vass afloat with some of his favourite and most talented musical compatriots.
The ten performers joined him aboard his Dutch sailing boat Sweet Harmony while she was docked at Inverkip on the Clyde just before Vass and his brother Martin set off on a 2,500 mile sailing adventure taking in Ireland, Isle of Man, Wales, England, Spain, Portugal, Madeira and the Canary Islands.
Title: The Dead Stations (Charlotte Hathaway & Mike Vass)
Release date: March 2016
"The whole forest has this feeling of going on forever. And if you lose track of the train line then you're lost…" A story told through original music and audio drama featuring new songs by Mike Vass performed by haunting vocalist Mairi Campbell. It's a story designed to be listened to: a mystery about loneliness and the mind, inspired by a train ride through Brazil's Atlantic Rainforest and abstract ideas about Little Red Riding Hood.
Listen
The Original Soundtrack is available as a download from Bandcamp.
Title: In the Wake of Neil Gunn (Mike Vass)
Release date: October 2014
In 1937, Neil Gunn quit his job at the Customs Office in Inverness to pursue his writing career full time. The first thing he did was to sell his house and buy a boat in the North of Skye. He spent a summer sailing Scotland's beautiful West Coast, seeking inspiration for his writing. May 2014 saw Mike Vass sail the West Coast of Scotland himself, recreating this voyage and finding inspiration for his own composition. Follow the journey here.
Listen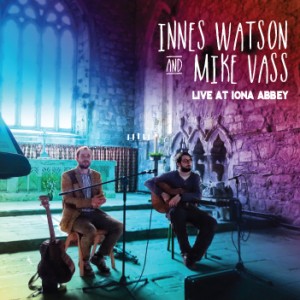 Title: Live at Iona Abbey EP (Innes Watson & Mike Vass)
Release date: August 2014
Debut EP by guitar duo (featuring fiddle) Innes Watson and Mike Vass, recorded live at Iona Abbey during the voyage in the wake of Neil Gunn.
Listen